NBT Academy & Digital Marketing Institute
Get Digital Marketing
Institute Certification
Certification for Digital Marketing Training
Digital Marketing Institute Certification is the largest, single global certification standard in digital marketing.
As an approved Partner NBT Academy proudly delivers Digital Marketing Institute Courses and Certifications in Turkey.
Digital Marketing Institute (DMI) Certified Digital Marketing Courses
GET THE MOST POPULAR AND WIDELY RECOGNIZED DIGITAL MARKETING CERTIFICATIONS
Become a successful Digital Marketing & Sales Professional
Choose a digital marketing course that is designed, taught and validated by the digital industry.
The Digital Marketing Institute (DMI) is the global certification standard in digital marketing education.
To date, over 100k people in 135 countries have studied with the Digital Marketing Institute.
DMI PRO
Certified Digital
Marketing Professional
Gain a Professional Diploma in Digital Marketing. This comprehensive online marketing course teaches the key digital marketing skills required for the modern workplace. Learn Google Ads, Email Marketing, Social Media Marketing, SEO, Google Analytics, Mobile Marketing, Content Marketing and much more.
Price
6500 TL + VAT
Introductory Price
4950 TL + VAT
DMI ESSENTIALS
Certified Digital
Marketing Associate
This course gives you the thinking and tools to become a leading player on the digital stage. It helps you to gain a digital mindset and covers the Foundations of Digital, Web & Email, Social Media, Social Customer Service and many more. You will learn the tactics and techniques to make your business goals actionable.
Price
3500 TL + VAT
Introductory Price
2950 TL + VAT
DMI SPECIALIST
Social Media Marketing
Here is the power to influence and to speak to billions of people. The DMI SPECIALIST diploma in social media marketing gives you the skills, know-how, strategy and techniques to build and manage an effective social media marketing strategy.
Price
6500 TL + VAT
Introductory Price
4950 TL + VAT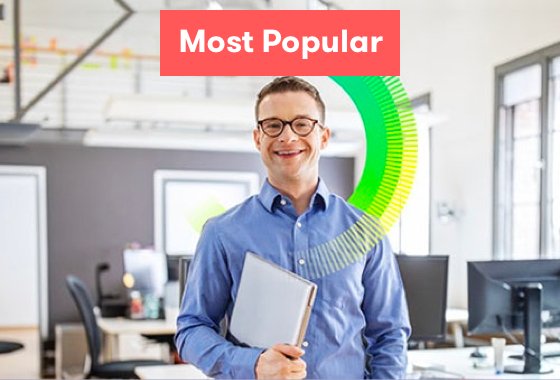 DMI SPECIALIST
Search Marketing
This dynamic online search marketing course covers topics such as SEO, paid search (PPC), Google Adwords, Microsoft Ads (Bing Ads), and digital display advertising giving you the skills, know-how, strategy and techniques to be that change.
Price
6500 TL + VAT
Introductory Price
4950 TL + VAT
DMI SPECIALIST
Strategy & Planning
This dynamic online digital marketing course immerses you in digital communications, analytics, marketing automation, budget & strategy formulation and more.
Price
6500 TL + VAT
Introductory Price
4950 TL + VAT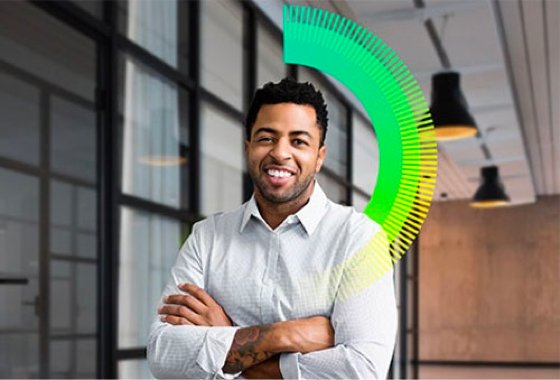 DMI SPECIALIST
Social Selling
This professional digital and social selling certification will equip you with the knowledge and skills needed at all stages of the funnel from identifying prospects to engaging with insights to driving that final sale. It will give you the power to speak your brand's truth across platforms and continents. To lead. To influence. To convert.
Price
3500 TL + VAT
Introductory Price
2950 TL + VAT
DMI EXPERT
Certified Postgraduate Diploma in Digital Marketing
This innovative and enhanced certified Postgraduate Diploma course is a deep dive into Digital Strategy, CX, eCommerce, Social Media, Search, Leadership & Management. Course modules are bite-size and interactive, with detailed study notes fully embedded. This is a premium Postgraduate learning experience, perfectly suited to Marketing Professionals taking the next step in their career.
DMI ALUMNI TESTIMONIALS
Fırat Demirel
Technology Writer
I have received digital training/courses on various platforms, but so far, I can easily say that DMI has provided me with the best experience. The interactive structure that facilitates learning, the storytelling in the courses and training materials were crafted skillfully. Not to mention the significant experience of the trainers, the bonus content and the certificate of achievement with a professional exam. I really felt like I was getting a world-class education and this makes me extremely happy.
Yeşim İpek
Business Engineer
The greatest benefit of DMI to me was that it provided me all the comprehensive modules (like email, social media, google analytics, Facebook ads manager etc) in a proper order that otherwise, I would give up while trying to learn one by one separately.
Being able to experience the use of the most important and widely used programs in digital marketing with interactive courses, was the primary factor that I was satisfied with this program. I learned the modules more easily through the tools and end-of-module quizzes, by applying what I've learnt in practice. This helped me a lot in my certification exam. Now, I have the world's most popular and recognised digital marketing certificate. I have comprehensive knowledge about the forms of digital marketing, their roles and purposes, how they can be implemented, how they can be carried out under limitations. I am excited about the future opportunities in my career that the DMI certification will create.
Gül Şaplak
Integrated Marketing Communications Manager
DMI's program was more comprehensive than I imagined, supported by detailed theoretical courses and hands-on modules. Among the modules, the program also offers the opportunity to access the sector applications with articles and case studies in the DMI library. Thus, I could see real-life examples and all the courses in practice, which is very important for understanding digital marketing. Some modules require more intense concentration. Topics are supported by summaries and tests. The modules are designed to talk to each other and give the feeling that the pieces fit together as you progress. I feel that my current know-how and digital skills have been updated and enhanced.
Moreover, the fast and responsive support of the NBT Digital team throughout the whole process (including registration) facilitates the process and is very assuring.
Korhan Fırat
Marketing Manager / İlko İlaç
I have been working as a manager in the field of marketing for 17 years. With DMI PRO, I continue to learn to speak my years of experience with today's digital language. I now know, from which digital channels I will get better results in customer communication and how to use my budget more effectively by analyzing my campaigns. It is a great advantage that the program is flexible, it includes a library with different resources and various toolkits. At the same time, the fact that it is not only in theory increases the quality of education, with embedded hands-on applications.
Aleyna Bozoklar
Odgers Berndtson / Bir Gun CEO Program Ambassador
Thanks to the DMI Pro course, I started to not only feel but also see that I made a difference from the first day. In addition to having knowledge on many topics, it has made a great contribution to my ability to adapt quickly to the advantages and conveniences offered by the rapidly changing digital world and to specialize in the digital field during this adaptation process. I believe that I will use this knowledge have acquired in the future more easily. I have already started researching the rest of the DMI courses!
Globally Recognized Certification
OVER 100000 MEMBERS GLOBALLY TRUST DMI TO PROGRESS THEIR CAREER

92%
of DMI members have said that DMI course has had a positiveimpact on their career

81%
of DMI members have been promoted after completing one of DMI courses

88%
of DMI members are working at senior or management level
Global Industry Advisory Champions
DMI WORKS WITH GLOBAL INDUSTRY ADVISORY CHAMPIONS
The industry recognises what DMI does because DMI works with the best people and DMI is helping to move the whole industry forward. DMI created a 27 person panel of diverse influencers, thought leaders, tech gurus and C-suite change-makers called the Global Industry Advisory Champions.
MYDMI PLATFORM FEATURES
MYDMI platform will enhance your learning experience
Courses
Reach all of the courses you have enrolled on DMI platform. The courses have bite-sized learning modules so you can take them whenever you want. While you are watching course videos, you can also access slides of the courses and additional resources just below the course videos.
Library
Access DMI's leading-edge premium content, articles, research, webinars, ebooks and more. This clear and accessible collection grows all the time.
Community
Connect with other great players in a melting pot of ideas, tech, savvy and innovation. Find help, collaborators and opportunities on a global scale through the DMI Community counting over 100k members.
Continuous Professional Development (CPD)
When you are certified, you will be eligible for DMI's Continuous Professional Development program. Get access to;
- Key-Skills Experts through DMI's annual webinar portfolio
- In-platform bite-size learning activities
- CPD Accredited eBooks and Webinars
DMI ONLINE COURSE LECTURERS
Philippe Polman
Philippe is a digital engagement specialist with extensive experience helping clients to create and manage deeper, more personal relationships with their target audiences. In previous roles, Philippe has designed and executed international communications programs focused on internal communications, UX, brand management, media engagement (traditional and digital), investor relations, and corporate positioning. More recently, he has founded his own aviation consultancy business which combines both his passion and experience for the aerospace industry.
Sean Earley
Digital Marketing Manager at Digital Marketing Institute
Creative Director at Teneo PSG Digital with five years' experience in Digital Marketing, Social, and PR Agencies Founding member of Teneo PSG Digital Former Director on the Board of the Irish Internet Association Passionate about creating content that captures audience imaginations and delivers business objectives.
Kristin Shine
Kristin Shine is Founder and General Manager of Shine Healthcare and Science Consulting. She advises clients in the healthcare space on digital strategy development, business development, strategic communications, and commercial partnerships.
Joe Williams
Managing Director and SEO Trainer at Zen Optimise
Founder and SEO Trainer at Zen Optimise with 10 years' experience in Search Engine Optimization Zen Optimise is a London-based digital marketing training company SEO consultant and trainer for hundreds of small, medium, and blue chip companies including Qantas Airlines, Sky, Eurostar, EasyCruise, and Anti-Slavery
Cathal Melinn
Digital Marketing Manager at Digital Marketing Institute
13 years' experience in search and display Worked at Yahoo! Search in 2005 as a Senior Search Strategist for the UK Financial Services vertical Moved to the world of agency in 2010 as Head of Search and Online Media for five years Currently working at the Digital Marketing Institute as a Digital Marketing Manager Previous clients include Apple, Vodafone, Expedia, Virgin, Universal Music Group, Amazon, Compare the Market, and HSBC
Lisa Dunn
PPC Account Manager @OMD Ireland
6+ years' experience digital marketing Expertise in PPC advertising Experience in content strategy development, paid social, and display advertising Work day-to-day across paid search, video advertising, and Google Shopping Clients include telecoms and utilties, local Irish brands, large online retailers, and government agencies
Andrea Francis
Inbound Marketing Manager @Poppulo
Inbound marketing manager in employee communications technology Worked at Relayr as a senior marketing manager, creating and implementing a global inbound marketing strategy Worked with Hubspot as a marketing manager and funnel optimization specialist focusing on converting leads to qualified leads for the EMEA region Content marketing and blogging with various SaaS startups at Startupbootcamp Amsterdam.
Kelsey Jones
Digital Marketing Consultant and Writer
9 years' experience in SEO and writing for the web 17 years' experience in HTML Experience writing content for small and large brands US Search Awards Judge 2014, 2015, 2016 The Drum US Search Awards Judge 2017 Former Executive Editor, Search Engine Journal, 2014-2017
Bryan Kam
Bryan is an IT engineer who has worked in media, financial information, and algorithmic trading. He specializes in automation technology and large-scale Linux deployments. He also has a great interest in literature and the arts, and is working on projects to increase intellectual engagement in London.
Jessica Preddy
Jessica is a consultant with experience in marketing and an in-depth knowledge of the latest marketing techniques. Her previous roles have included working in a marketing agency and numerous customer-service-facing positions that have given her exposure to a wide range of customers and clients.
FREQUENTLY ASKED QUESTIONS
The Digital Marketing Institute is the global certification standard in digital marketing and digital selling education. To date, over 100k people in 135 countries have studied with the Digital Marketing Institute, making ours the most widely taught digital certification standard in the world.
The Digital Marketing Institute collaborates with global digital experts to define and develop the skills and qualifications required of today's digital professionals.
Anyone can apply for our digital marketing and digital selling courses. A digital marketing background in a related discipline is not required for our professional diploma courses. The aim of our professional diploma and specialist diploma courses is to enable you to learn everything you need to know, so you can kick start your digital career.
You could be a complete beginner, a business owner, a traditional or digital marketing professional, a recent graduate, or simply looking to change your career. The only prerequisite is that you have an interest in digital marketing and want to progress your career.
The Digital Marketing Institute is the global certification body for Digital Marketing education. Exclusively designed by practicing Digital Marketing professionals.
Successful completion of your digital marketing course will earn you a certification that is recognized and respected at a global level.
Yes, all the courses are available %100 online. In addition to that, you can take DMI PRO courses via our 30 hours In-Class Training.
No, our digital marketing courses are not technical.