NBT Growth Academy
DIGITAL MARKETING INSTITUTE
TRAINING FOR YOUR BUSINESS
SETTING THE STANDARD
Boost the digital capabilities of your employees, develop skills that deliver a provable ROI.
The global Digital Marketing standard and certification body, Digital Marketing Institute, collaborates with global digital experts to define and develop the qualifications required by today's digital economy. Major technology and advertising companies, including Google, Facebook, LinkedIn and Twitter, help develop and validate the course syllabus ensuring students receive the most up-to-date education.
How the DMI Training Works
COMPLETE END-TO-END TRAINING
& SUPPORT FOR YOUR ORGANISATION
Comprehensive benchmarking, bespoke training and global certification for teams
Identify
Identify skill gaps and benchmark your company against industry and competitors
Tailor
Build a tailored learning solution that suits your workforce through our range of certifications.
Train
Train staff in a way that suits the needs of your business. Track learner progress easily
Validate
Validate skills with professional certifications to ensure learning outcomes are practical and relevant
Maintain
Ongoing CPD access to ensure your staff stay up to date with exclusive expert content & bite-sized learning
DMI PROFESSIONAL LEARNING PROGRAMS
Designed for your employees from a range of our industry aligned courses
DMI PRO
Certified Digital
Marketing Professional
This comprehensive online marketing course teaches the key digital marketing skills required for the modern workplace. Learn Google Ads, Email Marketing, Social Media Marketing, SEO, Google Analytics, Mobile Marketing, Content Marketing and much more.
DMI SPECIALIST
Social Media Marketing
Here is the power to influence and to speak to billions of people. The DMI SPECIALIST diploma in social media marketing gives you the skills, know-how, strategy and techniques to build and manage an effective social media marketing strategy.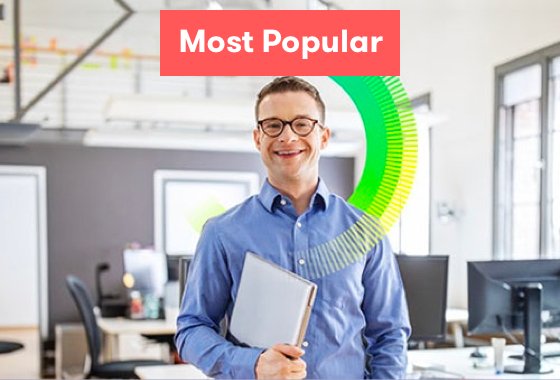 DMI SPECIALIST
Search Marketing
This dynamic online search marketing course covers topics such as SEO, paid search (PPC), Google Adwords, Microsoft Ads (Bing Ads), and digital display advertising giving you the skills, know-how, strategy and techniques to be that change.
DMI SPECIALIST
Strategy & Planning
This dynamic online digital marketing course immerses you in digital communications, analytics, marketing automation, budget & strategy formulation and more.
DMI EXPERT
Expert-Level Certification in Digital Marketing
This innovative and enhanced certification is a deep dive into Digital Strategy, CX, eCommerce, Social Media, Search, Leadership & Management.
Find out more about the corporate courses
The benefits of certifying your employees in digital marketing and selling
Digital skills need to be enhanced to ensure your employees know the latest trends, competencies and developments.
DMI certified programs offer a structured syllabus based on the digital marketing framework used by Fortune 500 Organizations.
Your Organisation
Standardization of skill sets across the company
Lower costs and shorter cycle times through effective use of resources
Use it as a pull strategy for employees to engage in digital learning
Ensures application of learning and ROI
Greater levels of efficiency, productivity and throughput, and a higher ROI
Your Workforce
Increase efficacy and productivity in their role
Earn a globally recognized and transferable qualification
Improve and increase their knowledge
Demonstrate a high level of skill and a good learning ethic
Enhance morale and job security
Why Choose DMI
FOR CORPORATE DIGITAL TRAINING?
Expert-Led & Cutting-Edge Content
DMI training is designed by subject matter experts to provide a high level of competency with skills that can be instantly applied to any role.
Better Digital Transformation
Arm your workforce with digital marketing and sales skills to kickstart or progress the digital transformation of your organisation.

Improved ROI
Investing in the learning and development of your staff increases productivity, reduces employee churn and enhances customer engagement.
Industry-Wide Validation
DMI corporate training programs are developed and validated by the world's most influential brands including Google, IBM, Twitter & Facebook.
Professional Certification
With over 130,000 students worldwide, DMI has trained more professionals to a digital education standard than any other certification body.
Your Questions Answered
Certification demonstrates the skills of your employees to a high level of expertise. From an L&D perspective, a certification can standardize the skills of a global workforce and ensure employees are industry ready.
That depends on the needs of your business and staff. Before we provide or tailor a course, we assess the digital abilities of your workforce to ensure their skills are aligned with industry needs. Once we understand your needs, a training program can be designed that upskills staff in key areas.
Absolutely. Once we know the unique needs of your business we can develop a training program that draws from our various digital marketing programs (foundation and specialist).
The simple answer is, you don't. However, according to Gallup, employees that are engaged and thriving are 59% less likely to look for a job in another organization. This means that employees that feel invested in by their companies with a view to career development are much more likely to stay than those that aren't.
We have a range of programs from foundational to expert. Our 3 specialist programs – social media, search and strategy and planning – are designed to upskill employees in particular areas.In addition, our proprietary assessment tool can benchmark the skills of staff to peers and industry pre and post-training.
Online training is ideal for workforces with busy jobs and lives. By providing 24/7 access to content from any location, your employees can upskill on the move and when it suits their schedule.