The Importance of User Experience in Growth Marketing 
What fits in a 3-second time frame? Is it possible for a marketing strategy that you have created perfectly after months of effort to become useless in 3 seconds?
According to Google, when a page takes longer than three seconds to load, 53% of visitors of mobile websites leave. This is how sharp the difference that UX (User Experience) strategies make.
But the impact of UX on growth marketing isn't limited to seconds. 
The growth mindset is about seeing the big picture and controlling the entire growth funnel. And the value created by UX is one of the most important factors that creates the link between marketing and the brand.
In this article, we will talk about the importance of UX for growth marketing and its place in the growth mindset.
What Does User Experience Really Mean? 
User experience is about designing, testing, and implementing the way users interact with the product or service and the impact that interaction creates.
It can also be expressed as the art of improving usability of a product or service within the framework of technological possibilities in a way that positively triggers human psychology.
It aims to make a brand's voice unique while ensuring that users get maximum efficiency from every moment they interact with the product.
If a visceral sense of satisfaction occurs in the user's mind after all stages in the customer journey, we can consider the user experience design successful.
But is it vital to create an aesthetic yet functional user experience?
According to Amazon Web Services, the answer is yes–their report shows that 88% of internet buyers say they won't visit a certain website again after experiencing a negative user experience.
As we can see from this example, UX practices serve both the performance of your website and the effective functioning of your growth marketing strategies. 
Why UX Is Important For Growth Marketing 
Growth marketing and UX have an organic relationship. When applied with the proper practices, UX contributes to many areas where growth marketing is directly affected.
Growth marketing's goal of creating strategies that prioritise the company's unique structure and the human psychology-first perspective of UX complement each other perfectly. 
Moreover, these two areas have one thing in common: data-drivenness.
So let's discover in what areas UX is creating an impact for growth marketing.
Conversion Rates
A website designed with a bad user experience may cause users to terminate the use with fewer actions. As a result, the bounce rate of your website may increase radically. 
Users are more likely to take the actions you expect from them on a user-friendly website where they can easily access all the information and pages they need. 
Conversion is an important metric for growth marketing and plays a direct role in conducting growth marketing planning.
For example, landing pages are essential elements to encourage the user to take the determined action effectively and easily. And the positive user experience on these pages directly affects the performance of marketing campaigns.
So the success of UX greatly contributes to the achievement of conversion goals.
Customer Satisfaction 
According to a report by MarketingCharts, 44% of users share their good experiences with their friends.
Customer satisfaction can help you gain new customers through word-of-mouth marketing, help a user navigate through products to make a decision, or increase the engagement of your existing customers. So it is a vital element that affects every stage of the growth funnel.
For this reason, growth marketers develop short and long-term strategies to increase user satisfaction. However, products and services developed on the basis of the right UX are a natural tool for increasing user satisfaction.
Creating Mobile Friendly Websites
According to Google, 52% of users are less likely to visit a website that doesn't use responsive mobile design. 
With the rise of digitalisation, various digital products have started to play an active role in our internet experience, and it is a big mistake to only create desktop-oriented user experiences. 
Given that mobile users are preparing to dominate the bulk part of the internet user base, it is a must for a website to perform on mobile devices at least as well as desktops to create seamless growth marketing techniques.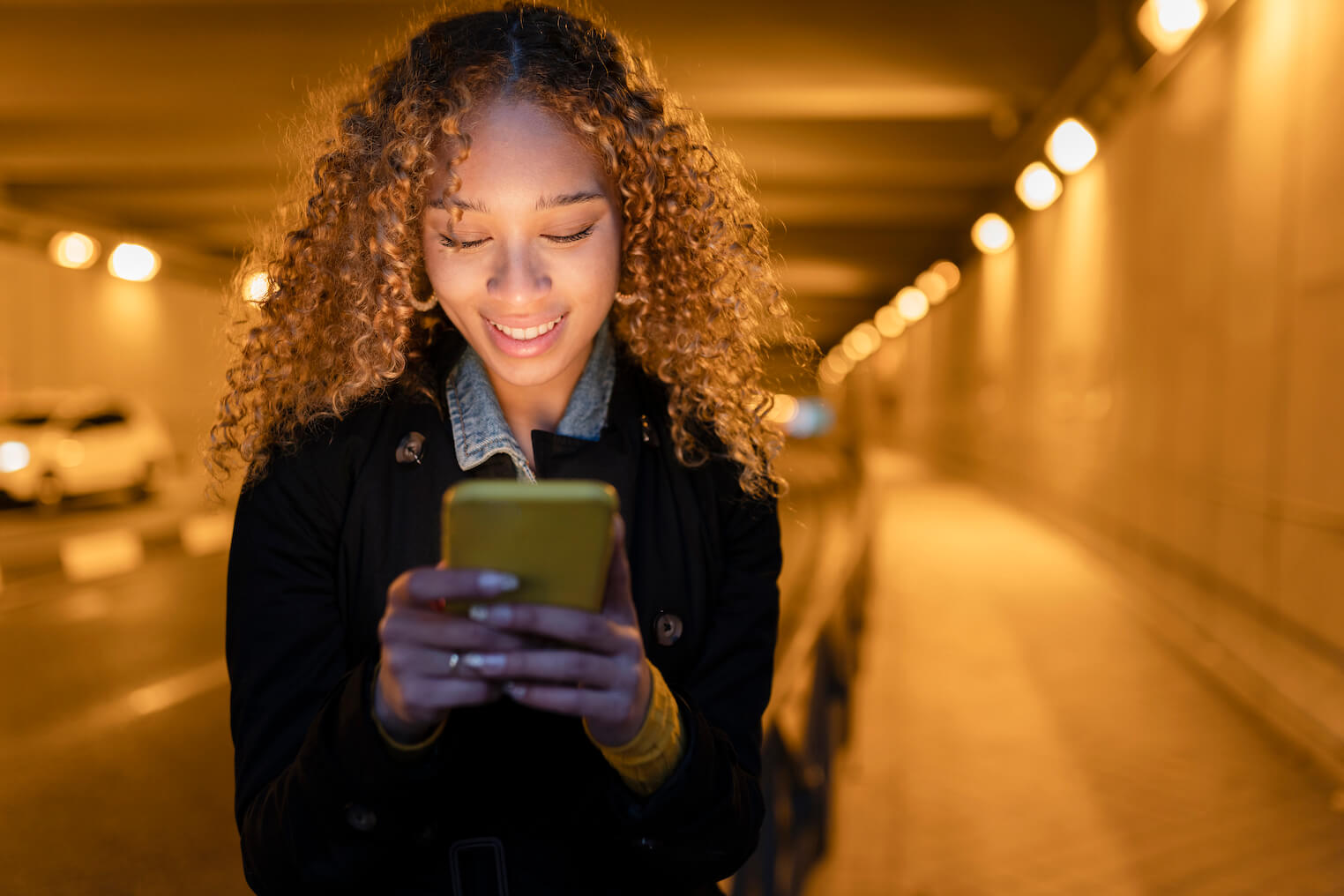 Collecting Feedback
A properly designed user experience pattern makes it easy to track and give meaning to customers' movements on the website. 
The feedback from these actions greatly contributes to the development of the website and products, while also helping with determining which user segment is inclined toward which behaviours.
Search Engine Optimization (SEO) 
You may view search engines as heartless machines. However, contrary to what one might think, they place a high value on user satisfaction. 
A website that is not optimised for different devices, that is poorly designed or that loads very slowly gives negative signals for SEO.
According to BrightEdge, organic search is the source of 53.3% of the website traffic. That's why growth marketing places great emphasis on SEO practices. And a strong UX is a prerequisite for building a solid growth marketing strategy.
Readability Of Content
We've talked about bad UX negatively affecting SEO practices. This may result in users never being able to access your content. But even if they reach your content, the devastating effect of a bad UX will not leave you here either.
Because a website that is not designed with the right UX practices will lead to low readability of your content. A user who has difficulty focusing on the content due to both the aesthetic and functional problems of the page will probably leave the website before completing the reading.
In such cases, you lose the potential of your content marketing strategies, one of the most effective ways to establish a trusting relationship with your user.
UX Is a Way to Add Value to Your Product 
In the modern marketing and sales world, customers' new expectations and habits cause them to evaluate brands based on the value they can add to them. 
Thus, for organisations with a solid growth mindset, every opportunity to add value to their products is very important.
By perfecting UX practices, you get the chance to show your customers the value you give them. In this way, you can stand out from the competition by establishing a sincere relationship of trust with your customers.